PixelCNC v1.0a Gearing for Release!
---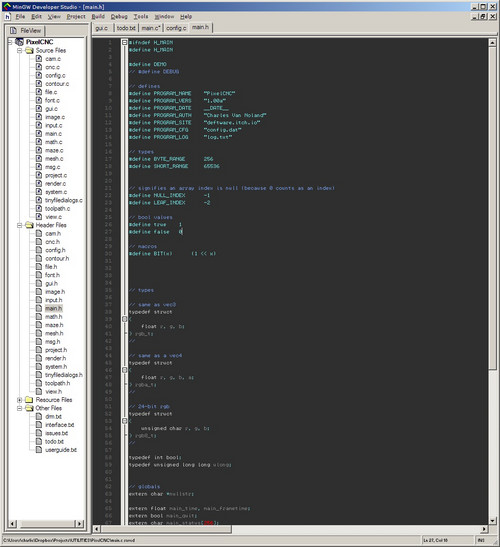 Currently putting together the v1.0a build + free trial version for potential buyers to try before they buy. Everything is up in the air and PixelCNC's future depends solely on the sort of response it sees, as I do have other projects that I'd like to get into, such as working on Holocraft some more and/or getting into developing for virtual reality. The sky is the limit!
I'm really excited to put PixelCNC out there, even more so than I was putting the v1.0a Bitphoria release, because I imagine that the DIY hobby CNC scene surely has members that would be interested in using PixelCNC to streamline their process. The CNC software market isn't nearly as saturated as the indie game market ;)
So today marks the proverbial fork in the road where PixelCNC either thrives or goes by the wayside. I can always chip away at it over time and release new versions as they come to be, but what will motivate me the most are people who find it useful and would love for it to be improved upon. There are plenty of things to do on PixelCNC to really flesh it out and make it better and more powerful, and its first release will prove to be either be a respite for me from working on PixelCNC where I can survey my options as a developer, or throw development into overdrive. We'll see.
Thanks to anybody reading this, and anybody who has become a fan of PixelCNC, your support is much appreciated!
Get PixelCNC: Fast and Easy CAM for Images!